I am currently eagerly awaiting the arrival of THIS: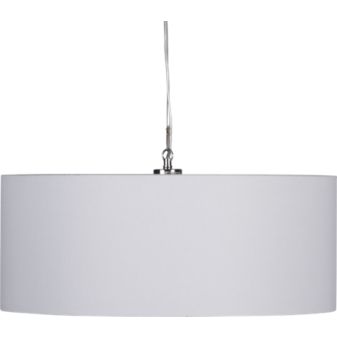 It's the Eden Pendant Lamp from CB2, and it will be replacing the wonky, hideous ceiling light that currently resides in my living room.
It may also end up making friends with THIS:
It's a ceiling medallion from Home Depot.
Because you know I couldn't leave a CB2 pendant light all sleek and modern, now could I?  😛
The fire comes in when I have to attempt to install the light.  Because who knows what I'm going to find when I take down the old one (because hello 100-year old rowhouse that has more than it's share of quirks!)…and me + ladder = disaster to begin with, before you even add in electricity and converting a plug-in fixture to hardwire.
This should be exciting!  😀